« Obituaries | Robert L. Bennett
Robert L. Bennett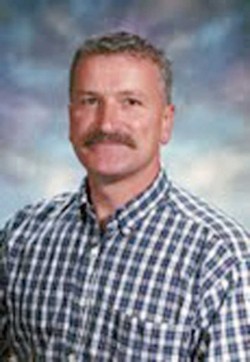 Date of Death: November 6, 2012
Date of Birth: November 9, 1951
Biography:
AUBURN — Robert L. Bennett, 60, of Auburn, died Nov. 6, at Hospice House.
Rob was born Nov. 9, 1951, son of Kedmond Bennett and Margaret Cox. Rob was a graduate of Edward Little High School, Class of 1970, and the University of Southern Maine, Class of 1974. Rob was active in the Auburn Community as a teacher and then assistant principal at Edward Little High School for nearly 20 years. His passion was education and his "kids" in the ELHS community.
Outside of his unfailing dedication to his profession, Rob was a devoted family man who took great pride and pleasure in spending time with his family near and far. He was an avid outdoorsman and extremely skilled handyman who was always there to rescue those in need of help with special projects.
He was often referred to as "MacGyver" due to his impressive ability to always find a solution and a way to save the day. He loved to work with his hands, and took great pride in working meticulously to produce the best outcomes in anything he sought out to do.
He enjoyed hunting, fishing, camping, spending time with his dogs, tinkering and always working on several projects around the house.
Rob is survived by his loving wife of more than 21 years, Diane Bennett of Auburn; sons, Kevin Bennett and wife, Allison, of Mechanic Falls, Rob Bennett and fiancé, Angela Cormier of Brooklyn, N.Y., and Matt Bennett and partner, Rob Slaugenhoup, of Portland; granddaughters, Chelsey Edmonds and Lily Bennett of Mechanic Falls; parent, Barbara Bennett of Poland; sisters, Brenda Marcotte and husband, Leon, of Poland, Nancy Shanning and husband, Buddy, of Poland, Tammy White and husband, Nate, of Raymond; as well as all of his loving nieces, nephews and extended family who cherished their "Uncle Rob" so very much.
Rob was predeceased by his father, Kedmond Bennett of Poland; his mother, Margaret Cox of Poland; and his sister, Lori Lee Taylor of Lewiston.
Services will be held at 10 a.m. at the First Universalist Church, 169 Pleasant St., Auburn on Saturday, Nov. 10. In lieu of flowers, donations may be made to Harvest Hills Animal Shelter in Fryeburg, 207-935-4358, and would be much appreciated.