« Obituaries | Linda J. Breton
Linda J. Breton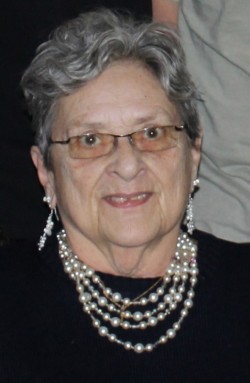 Date of Death: February 12, 2017
Date of Birth: September 15, 1943
Biography:
Linda J. Breton was released from her body and earthly bonds on Sunday, February 12th, 2017. She was born on September 15th, 1943, the only child of William J. Pelly and Madeline K. Pohle, both deceased.
She was the proud mother of two sons, Dennis W. Breton and wife Kim, and David Milliken and wife Diane. She had five terrific grandchildren who enlightened her life; Darren J. Breton, Cassandra L. Breton, Hanna C. Breton, Brett M. Milliken, and Brigitte M. Milliken.
During her life she was employed at Worumbo, J.P. Stevens and Miller Industries in Lisbon Falls and was also employed for 34 years by Liberty Mutual Insurance Co. of Lewiston.
She had a multitude of friends, many for a lifetime, and she thanks them as they were a soft place to fall.
Services will not be held at this time, however you will be invited to a celebration of life in the spring.