« Obituaries | Carol A. Chartier
Carol A. Chartier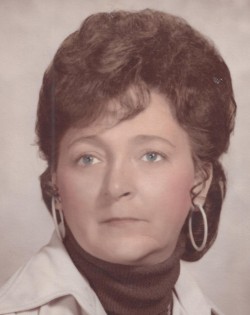 Date of Death: May 2, 2014
Date of Birth: December 16, 1937
Biography:
AUBURN — Carol A. Chartier, 76, of Ann Street in Lewiston passed away on Friday, May 2,  at the Hospice House in Auburn with her family at her side.
She was born on Dec. 16, 1937, the daughter of Leon Morris Jr. and Shirley Merrifield.
She was raised and educated in Lewiston. She had many jobs throughout her life and retired from the Ramada Inn in Lewiston. Carol enjoyed spending time with her family and friends.
She is survived by her two sons Jim Letourneau and Joseph Chartier and his companion, Tanya Gaumont; eleven grandchildren Sean Chartier, whom she resided with, Jennifer Freve and her husband, Ronald, Michael Estes and his wife, Harmonie, Scott Estes, Sarah, Rachel, Ben, Jordan, and Christopher Letourneau and Hakan and Aiyana Chartier; and nine great-grandchildren. She is also survived by three siblings Ida Fillion, Diane Reno and Ronald Morris; and many nieces and nephews. 
She was predeceased by her parents; husband Joseph Chartier; daughter Cheryl Estes; and a brother Sonny Morris.
A celebration of life will take place Tuesday, May 6, at 2 p.m. at the Pathway Vineyard Church, 12 Foss Rd., Lewiston. Flowers will be accepted at the church for the service. Arrangements are under the care of Funeral Alternatives 25 Tampa St. Lewiston.