« Obituaries | Joanne E. Childs
Joanne E. Childs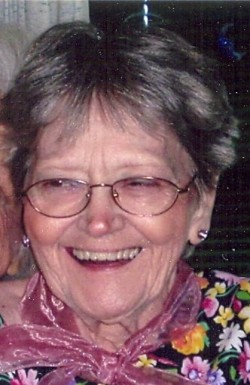 Date of Death: November 12, 2011
Date of Birth: April 11, 1938
Biography:
AUBURN-Joanne E. Childs, 73, of Auburn, passed away on Nov. 12 at the Hospice House with her loving family by her side.
She was born in Portland, ME on April 11th, 1938 to parents Willard and Beatrice K. (Hamner-Bonvie) Thayer.
Joanne enjoyed taking care of her beloved granddaughter Jenna, nicknamed "Shoo-Shoo".
She worked at various shoe-shops in the twin cities.
Joanne was predeceased by her parents, Willard F. and Beatrice K. Thayer, and her husband, Bernard Childs.
She is survived by a daughter, Katherine Childs; her beloved granddaughter, Jenna Nicole Fowler both of Auburn; three sisters, Virginia Pfulb of Hollywood, Fla., and Joyce Bonvie of Fort Myers, Fla., and Gloria Demers of Auburn, ME; her nieces and nephews, Wanda and husband John Lever, David Lever, Jennifer Lever, and John Noyes, all of Auburn, and Linda Salk, Cheryl, and their families.
The family would like to extend their greatest thanks to Dr. Austin and the marvelous staff at the Hospice House, and to Chaplain Elaine Armstrong-You are a Godsend. They would also like to thank her hospice caregivers Denise and Kimmy at Clover Manor.
A celebration of life for family and friends will be held at a later date.
In lieu of flowers, donations may be made to the American Lung Association 1301 Pennsylvania Ave., NW, Suite 800. Washington, DC 20004.