« Obituaries | Arthur A. Demers
Arthur A. Demers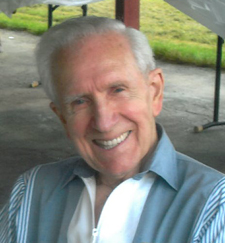 Date of Death: February 11, 2011
Date of Birth: July 22, 1923
Biography:
Arthur A. Demers, 87, of Schooner Estates in Auburn, died on February 11th, 2011 at Central Maine Medical Center.
He was born in Berlin, NH on July 22nd, 1923. He later moved to Connecticut in 1951 and retired in 1984, moving to Schooner in 1999.
Arthur served his country proudly in the US Army during WWII. He was a member of D.A.V. Post #11.
He was predeceased by his wife Irene (Lessard) of 62 years; his son; his parents; 4 sisters; and 2 brothers.
. Funeral services will be held in the spring in Berlin, NH.