« Obituaries | Floyd D. Goding Sr.
Floyd D. Goding Sr.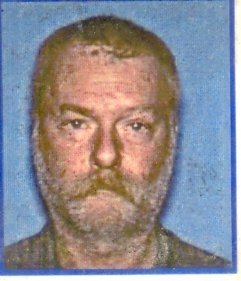 Date of Death: November 29, 2010
Date of Birth: July 15, 1954
Biography:
Floyd D. Goding Sr., 56, of Lewiston, passed away unexpectedly on November 29th, 2010.
He was born on July 15th, 1954 in Lewiston the son of Bernard and Marion (Cook) Goding.
Floyd attended Mt. Blue High School in Farmington. After school he served his country proudly in the U.S. Army.
After the Army he became an electrician and worked for LaPointe Industry in Connecticut.  Later he worked as a Cook at Jimmy's Diner and was currently working at New England Tire where he was a Service Technician.
Floyd was a member of AMVETS of Jay and the 12 Hour Club.
He enjoyed fishing, camping, swinging on the porch, and he loved coffee and animals.
Floyd is survived by his beloved wife Barbara; daughters Heidi, Amanda Goding, Barbara, Irene, Shannon McWilliams, Kristine Collins, Jennifer Doyon; sons Floyd Goding Jr., John,  Richard McWilliams; 1 brother; 5 sisters; 22 grandchildren; 5 great-grandchildren; and close friend Holly Goding.  He was predeceased by his parents and son Daniel McWilliams.
He will be missed by all of his friends and family.
Family and friends are invited to visit on Thursday, December 2nd, at Funeral Alternatives from 11 AM to 1 PM with a service to follow at 1 PM with Lt. Jason Brake of the Salvation Army officiating. Committal service will be held on Tuesday, December 7th, at the new Maine Veteran's Cemetery Chapel, Mt. Vernon Road, Augusta at 2 PM with military honors.  Arrangements by Funeral Alternatives Group, 25 Tampa Street, Lewiston, ME 04240. Condolences may be expressed online at FuneralAlternatives.net  In lieu of flowers donations can be made to the Greater Androscoggin Humane Society, 55 Strawberry Avenue, Lewiston, ME 04240.