« Obituaries | Carl J. Gross
Carl J. Gross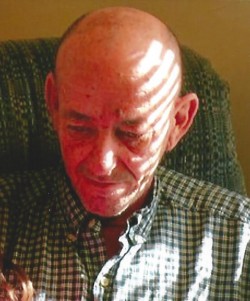 Date of Death: September 9, 2013
Date of Birth: July 10, 1958
Biography:
Carl J. Gross, 55, of Lisbon, Maine, passed away in Lisbon on September 9th, 2013 following a long illness.
He was born on July 10th, 1958 in Lewiston, Maine to parents James R. Gross Jr., and Carolyn Goss.
Carl graduated from Lisbon High School in 1977. He  was in the United States Army reserves and was a past member of S.A.L. Post 158 in Lisbon, Maine. Carl was also a member of the Big Buck Club.
He worked as a crane operator for Reed & Reed Bridge Builders and H.B. Fleming.
In his younger years, Carl enjoyed dancing. He also enjoyed barbecuing and hunting. Carl especially loved gatherings with friends and family, spending time with his children and grandchildren, and with his close friend Debbie Baril.
He is predeceased by his father James R. Gross Jr.; and his sister Glenys and husband Louis Pinette Jr.
Carl is survived by his son Joshua Gross and his wife Lynn; his daughter Tonya Gross; his mother Carolyn Malarsie;  two grandchildren Lyndsey and Damien Gross; his brother David Gross and his wife Becky of Sabattus; his sister Deborah Ringuette-Guay and husband Bruce of Poland; and many aunts, nieces, nephews, and cousins.
At Carl's request, there will be no visiting hours or memorial services. A celebration of life will be held privately at a later date. In lieu of flowers, donations may be made to Carl's family to help with funeral expenses, in care of Joshua Gross 942 Lisbon St. #1 Lewiston Maine 04240.