« Obituaries | Nora A. Hill
Nora A. Hill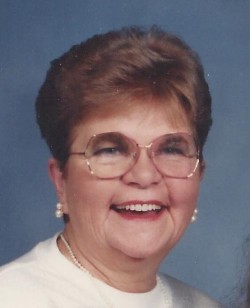 Date of Death: January 1, 2017
Date of Birth: September 15, 1927
Biography:
BRUNSWICK --- Nora A. Hill, age 89, passed away at Horizons Living and Rehabilitation Center on January 1, 2017.
Nora was born in Boston, Massachusetts on September 15, 1927, to Harold and Ruth Mildred Sweeney. She graduated from Arlington High School and attended undergraduate classes at St. Joseph's College and Suffolk Law School.
Prior to her long and successful career as a paralegal and title examiner, Nora engaged in a multiplicity of professional activities. Nora became a fashion merchandiser for Filene's Sons and Company. She then worked as a paralegal for Boston law firms for thirteen years until 1960. Nora managed the office in Newton, Massachusetts for Endicott "Chub" Peabody during his triumphant campaign as governor of the state.
In 1960 Nora and family relocated to Brunswick, Maine. She worked at Senter's Clothing Store in Brunswick. Nora went back to working as a paralegal for two Portland law firms from 1964-1980. In 1980, she started her own company "Title Abstracts Co" in Yarmouth, Maine until her retirement in 2001.
Perhaps Nora's greatest legacy was her family. Nora is predeceased by her parents and her beloved brother Michael Sweeney. Nora is survived by her daughter Donna and her husband Michael Littlefield of Naples, Florida, her daughter Noreen Cohen of Bath, Maine, her son Leo and his wife Lisa Hill of Brunswick, Maine, and her step-daughter Anne Peaslee of Georgetown, Maine. Nora is survived by seven grandchildren, four great grandchildren, and one great great grandchild, as well as many nieces and nephews. One of her special nieces was Kathy Sweeney Hillard of Manchester, NH.
Nora will be remembered for her striking wit and charm. She was an avid reader, classic film enthusiast, and passionate devotee to religious studies. Above all, Nora was happiest in the company of her friends and family.
A private celebration of Nora's life will be held by the family this summer.