« Obituaries | Betty Fowler Hopkins
Betty Fowler Hopkins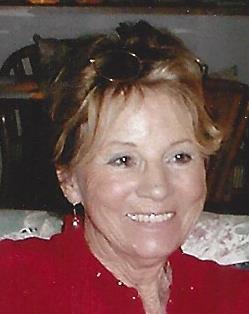 Date of Death: October 8, 2018
Date of Birth: August 14, 1930
Biography:
Brunswick, Maine – Betty Fowler Hopkins, 88, of Brunswick, ME went home to the Lord on October 8, 2018. She was born August 14, 1930 in Ponoka, Alberta, Canada to Scott Elwin Courser and Daisy May (Santee) Courser.
Betty attended Valley School in Halifax, Vermont, as well as Whitingham High School in Jacksonville, Vermont. Before moving to Florida, Betty worked several years as a
Bookkeeper at Brattleboro Auto Sales in Vermont. In Florida Betty worked at The Happy Foot Store and Regions Bank. She was a volunteer at Samaritan Ministries in Flagler Beach, FL. She also volunteered at a church in Ormond by the Sea, FL.
She enjoyed boating on Lake Champlain with family and friends on their cabin cruiser (We 5). She had fond memories of the Family and friends trip from Lake Champlain to the 1967 World's Fair in Montreal. She also loved gospel music, especially Elvis and the Gaithers and attending church to worship and grow in the love and grace and God's Mercy at Palm Coast Bible Church, Florida.
She was predeceased by her father in 1948; her mother in 1977; sister, Pearl Evelyn Moody in 2008; and sister, Blanche Velma Morse in 2005; In April 1996 her husband of 49 years, Charles E. Fowler Sr., whom she married on December 6, 1947 in Whitingham, VT went home to be with the Lord. Her husband, Daniel J. Hopkins whom she married on August 21, 2004 in Palm Coast, Florida went to be with the Lord on January 20, 2017. Her niece, Donna Brochu, also predeceases her.
She is survived by her children, Joanne F. Gordon and husband Jim of Harpswell, ME; Susanne Zupko of Palm Coast, Florida; and Charles E. Fowler Jr. and his wife Judy of Halifax, VT; Her brother, Wayne Courser of Halifax, VT; 2 grandsons, 4 great grandsons, 4 granddaughters, 2 great granddaughters, and several nieces, nephews, and cousins.
A graveside service is tentatively scheduled for early June 2019 at Sadawga Cemetery in Whitingham, VT.
In lieu of flowers donations may be made in Betty's memory to Avita of Brunswick, 89 Admiral Fitch Avenue, Brunswick, ME 04011 to the Employees Holiday fund or programming for resident activities, or the Alzheimer's Association of Vermont, 300
Cornerstone Dr. Williston, VT 05495, or Juvenile Diabetes Research Foundation, 26 Broadway, 14th Floor, New York, NY 10004.