« Obituaries | Edward L. Howe Sr.
Edward L. Howe Sr.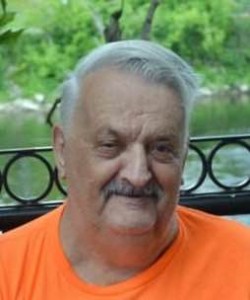 Date of Death: June 5, 2015
Date of Birth: September 21, 1936
Biography:
 Edward L. Howe Sr., 77, of Augusta, died on June 5th, 2015 at his home.
He was born on September 21st, 1936 in Cambridge, MA the son of Raymond and Rachel (Snow) Howe.
After attending school, Edward went on to serve his country proudly in the U.S. Navy. He went on to work for many years in construction and was also a manager of an apartment complex.
Edward married Susan L. Dean on August 12th, 1972 and were long time residents  of Vassalboro.
He was a member of the American Legion; American Bowling Congress; and was quartermaster for New Dimension Drum and Bugle Corps.
He was an avid bowler, enjoyed gardening, traveling widely, exploring, and was a professional wise guy. He loved spending time at the Apple Farm with his grandchildren Danny and Jen. He spent the last 3 years living at the Inn at City Hall in Augusta.
He is survived by his sons Bob Howe, Steve Howe, Arthur Howe, and Eddie Howe Jr.; daughters Cindy Lake, Gail Pollard, Theresa Swartz, Rachel MacArthur, and April Gostin. Brothers John and Raymond Howe; sisters Nancy Quirion, Dianne Willette, and Debbie Albert; and many grandchildren. He was predeceased by his beloved wife Susan Howe in 2010; his son David Mendonca; sisters Florence Perry and Claire Thomas.
Family and friends are invited to a memorial celebration at Viles Arboretum, 153 Hospital Street, Augusta, Friday, June 12th, at 1 PM. Committal service will be held at the Maine Veterans' Cemetery at a later date.