« Obituaries | Robert B. Labbe
Robert B. Labbe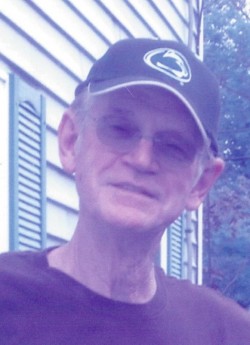 Date of Death: July 17, 2013
Date of Birth: March 2, 1942
Biography:
Robert Labbe, 71, went home to be with his Lord and Savior on July 17, 2013.
He was born in Lewiston, Maine on March 2, 1942, and grew up in the Portland, Maine area.
As a young man he served his country in the U.S. Marine Corp., he later worked for General Electric where he retired as a machinist.  He then enlisted in the U.S. Army as a weapons instructor.  Later in life, he and his wife Connie Labbe ran an elderly care facility.  He also worked as a handyman.
Bob always flew an American flag and was very proud of his country.  He will be missed by his family and friends.
Bob is survived by his wife Connie Labbe, sister Carol McDonald, son Robert B. Labbe, stepsons Scott Cleary, Steve Cleary, grandchildren Sean Labbe, Jordan Cleary, Jeff Cleary, Elena Cleary and a great grandson Gabe Cleary.
The family would like to give a very special thank you to the Hospice House of Auburn for the care and kindness that was given to Bob and the family.  It was greatly appreciated.
There will be a funeral service held at East Auburn Baptist Church, 560 Park Ave., in Auburn on Thursday, July 25, 2013 at 4pm.
In lieu of flowers, please make donations in memory of Bob to The Hospice House, 236 Stetson Rd, Auburn, ME  04210.