« Obituaries | Stephen E. Leclerc
Stephen E. Leclerc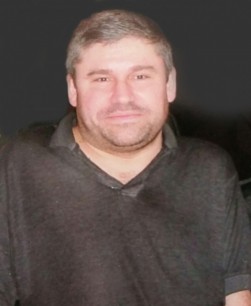 Date of Death: April 5, 2015
Date of Birth: February 26, 1963
Biography:
BRUNSWICK - Stephen E. Leclerc, 52, of Brunswick, Maine, passed away Sunday, April 5th, 2015, in his home from complications associated with Muscular Dystrophy.
Steve was born in Woburn, Massachusetts, on February 26, 1963, and moved to Brunswick, Maine, at three months of age. He graduated from Brunswick High School in 1981 and earned an Associate Degree in Accounting from Beal College in 1986 and a Bachelor of Science in Business Studies from New Hampshire College in 1989. He was most recently employed at Brunswick Naval Air Station for almost 20 years until its closing in 2011.

An avid sports fan, he enjoyed watching live sporting events, playing sports-themed video games and participating in online fantasy sports leagues. His enthusiasm for life, optimistic outlook and independent spirit inspired those around him.

Steve is survived by his mother, Patricia Myrick; two brothers, Alan Leclerc and Brian Leclerc; sister, Deborah Boyd; stepbrother, Chris Myrick; stepsister, Rebecca Dumont, and their families.

He is predeceased by his father, Raymond E. Leclerc, Jr. and stepfather Harold (Hal) B. Myrick.

A private internment is planned for later this year.