« Obituaries | Katherine Anna Lessard
Katherine Anna Lessard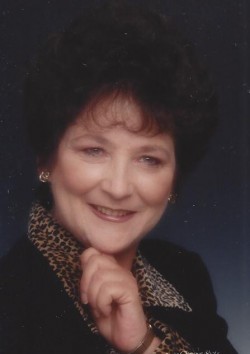 Date of Death: January 3, 2013
Date of Birth: August 30, 1947
Biography:
Katherine Anna Lessard, 65, of Lewiston, passed away peacefully on January 3,
with her daughter by her side.
Born August 30, 1947 to Theresa and Albert Lessard. Kathy spent most of her years working at Intown Manor followed by Marshwood, and most recently, CMMC.
Kathy had many interests and in her early years she developed a love of poetry
and compiled a book of poems she had written. Kathy's other interests included
taking yearly vacations to Old Orchard Beach and playing Bingo with her best
friend Tina Thibodeau. She loved playing jokes on her coworkers and spending
time with her daughter and grandchildren. Before his death, Kathy was a very
devoted sister to her brother Albert. She also loved reading and caring for her
two dogs Jasmine and Pepe. Recently, she also enjoyed taking two cruises.
She is predeceased by her parents Albert and Theresa and brother Albert jr.
Kathy is survived by her daughter Lisa (Sarrazin) Bussiere and her husband
Robert Bussiere of Georgia; her partner for many years, Henry Doucette of
Lewiston and his sons Randy Doucette and Gary Doucette and his wife Rowena all of Lewiston; and grandchildren Casey and Brett Sarrazin and Nikki, Jenna and
Jamie Doucette.
There will be visiting hours at 12 noon on Friday, Jan. 11, 2013 at the First Assembly of God Church, Hogan Rd., Lewiston with the service immediately following the visiting hours.