« Obituaries | Lola E. Lowell
Lola E. Lowell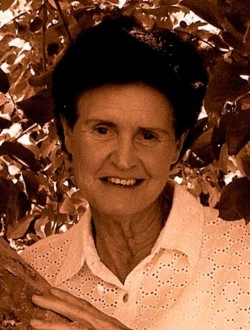 Date of Death: November 4, 2018
Date of Birth: November 27, 1947
Biography:
LISBON - Mrs. Lola E. Lowell, 70, is rejoicing with the Lord, November 4, 2018. She resided in Lisbon, Maine with her husband of 50 years, Mr. William W. Lowell.
She was born in Brunswick, Maine and attended schools in Freeport. Lola worshiped the Lord at Lisbon Falls Baptist Church with her dearest friends in Christ. She worked as a house keeper, and volunteered in her Church and community often. Lola loved gardening, nature, and photography.
Her brother, David Norton, and mother and father, Alvin and Bernice Norton, went before her in Christ.
She is survived by her husband, William W. Lowell, and their children, Tammy M. Rose, Rebecca A. Crowe, and Kimberly E. Roy; along with her sisters, Shirley Goldrup, Jean Sargent, and Joyce Norton; and seven grandchildren and two great grandchildren.
A Celebration of Life service will be held at the Lisbon Falls Baptist Church on Saturday, November 17, 2018 at 1pm.
In lieu of flowers please donate to the Dean Snell Cancer Foundation, PO Box 104, Brunswick, ME 04011, www.deansnell.org.
But those who hope in the Lord will renew their strength. They will soar on wings like eagles; they will run and not grow weary, they will walk and not be faint - Isaiah 40:31
Say not in grief she is no more - but live in thankfulness that she was...