« Obituaries | Laurette McGuire
Laurette McGuire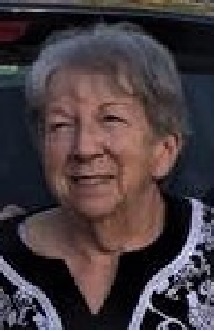 Date of Death: February 15, 2018
Date of Birth: June 15, 1937
Biography:
Laurette Vivienne McGuire, 80, of Augusta, died on Feb. 15th, 2018 at the Comfort Care Unit- Glenridge surrounded by her family.
She was born on 6/15/1937 to parents Cecile Breton  and Armand Gilbert
Her favorite pastime was being with people, especially her family.  She loved to crochet and knit items for everyone. Laurette spent a lot of time traveling with family and traveled extensively through the US along with multiple international destinations. 
She had multiple clerical and service jobs in her youth while raising her three children and being an Army wife to a Korea and Vietnam War veteran.  Laurette managed a pizza place called "Lucky Pizza" at the Lucky Strike Lanes in the mid-1980s in Gardiner Maine.  Her long term calling was as a School Bus Driver which she did in Gardiner and Augusta, Maine for more than 30 years. 
She was predeceased by her husband: William H. McGuire and a Grandson: Joshua Thornton of Jefferson. 
Surviving her are a son: Dr. Anthony McGuire of Standish, ME. Two Married Daughters: Sharon and husband Herby Deschenes of Augusta and Diana and husband Darrell Spears of Jefferson.  Four grandchildren (Daniel, Anthony, Marlene, and Domonic) and eleven great grandchildren.  Four Sister In-laws (Linda Beaulieu, Linda Lou McGuire, Linda Joyce McGuire, and Phyllis McGuire). One Brother (Ronald Gilbert) of Florida.   
Burial services will be held in the Spring at the Maine Veterans Cemetery followed by a celebration of her life (time and place will be announced at a later date).
Her family would like to acknowledge the excellent care given by the Alfond Cancer Center and the Comfort Care Unit-Glenridge.  Their compassion and love were obvious and they will never be forgotten. 
In Lieu of flowers- Please make a contribution in her name to one of the following organizations:  Alfond Cancer Center and/or Comfort Care Unit-Glenridge; c/o Maine General Health, Office of Philanthropy, PO Box 828, Waterville, ME 04903-0828. E-Mail: philanthropy@mainegeneral.org. Phone: 207-626-1809.