« Obituaries | Lawrence S. Moss
Lawrence S. Moss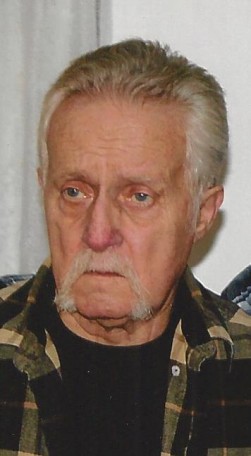 Date of Death: June 2, 2018
Date of Birth: November 4, 1935
Biography:
DURHAM – Lawrence S. Moss, 82, of Durham died on June 2, 2018 at his home. He was born on November 4, 1935 in Millbury, MA, the son of Dora and Lloyd Moss.
He was an avid follower of the Blistered Fingers Bluegrass Fan Club. He enjoyed hunting and fishing, and was an enthusiastic sportsman. He held the office of Vice President at the Durham rod & gun club in years past, and was an NRA Member. He also loved going to Pickin' Parties with his fellow bluegrass friends joining in on group picking.
Larry was a mechanic all his life. Upon moving to Maine in 1980 he went to work for Bodwell Chrysler.
He was predeceased by his parents, Dora and Lloyd Moss.
He is survived by his wife Joyce of Durham, ME; a daughter, Karen Lee of Worcester, MA; son, John B. Moss and wife Linda D. Moss of Durham, ME; granddaughter, Amber A. Moss; and great grandson, Jeremy D. Davis of Durham, ME. He is also survived by a brother, Mike Moss and wife Sheila of Sutton, MA; sons, Wayne Moss of Sutton, MA; Dean Moss of CT; and Greg Moss of FL; and numerous relatives across the Eastern Seaboard.
Services will be held privately by the family.
In lieu of flowers the family wishes that you do something for yourself and enjoy life while you can.