« Obituaries | Ann Elizabeth (Gorham) Mussenden
Ann Elizabeth (Gorham) Mussenden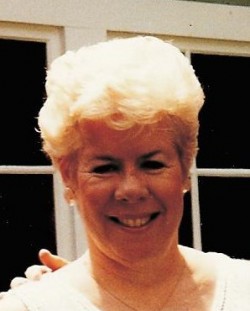 Date of Death: September 1, 2012
Date of Birth: December 22, 1942
Biography:
Ann Elizabeth (Gorham) Mussenden passed away peacefully on Saturday September 1, 2012 with her family at her side.
Ann was born in Portland, Maine on December 22, 1942, the first of four children and the only daughter of Joseph and Elizabeth (Greene) Gorham. She attended Cathedral Grammar and High School graduating in 1961. Ann received a degree in drama and speech from the Leland Powers School of Radio, T.V. and Theatre in Boston in 1964. In 1966 she was hired by New England Telephone Company where she worked for 43 years, retiring in 2008. Ann found her leadership calling when she successfully helped organize her co-workers in an election to join the Communication Workers of America, Local 1400. She was elected as their Vice President and for the next 12 years passionately advocated and fought for fairness for her fellow workers. She was elected as the first President of the CWA 1400 Retirees Association and maintained active involvement in the labor movement through her union and the Southern Maine Labor Council until her passing.
The joys of Ann's life were her daughter, Erin Mussenden, of Portland and her son, William F. Mussenden, II, his wife Gretchen and grandsons Tyler and Rory of Naples, Florida.
In retirement, Ann found the time to passionately research her Irish heritage, of which she was enormously proud, as evidenced by obtaining her dual U.S. and Irish citizenship in 2001. She tirelessly and enthusiastically researched both sides of her family. Her grandparents immigrated to Portland from the Connemara region of Ireland where Ann visited for the second time last year.
In addition to her children and grandchildren she is survived by her brothers Edward and his wife, Diana Gorham of Randolph, Michael Gorham of Portland, William Gorham of Portland, sister in law Jaye Gorham of Portland, a number of nieces and nephews; her dear cousin Judy Kelly, and her large Irish family and many friends.
Family and friends are invited to visit and celebrate Ann's life at the Irish Heritage Center, 34 Gray St., Portland on Tuesday, September 4, 2012 from 5-8 p.m. Mass of Christian Burial will be celebrated at the Cathedral of the Immaculate Conception, 307 Congress Street, Portland on Wednesday, September 5, 2012 at 10:00 a.m. Interment will follow at Calvary Cemetery.
In lieu of flowers, donations in her name may to be made to:
Pat's Cause, P.O. Box 482, Portland, ME 04112