« Obituaries | Dorothy "Phyllis" Parisi
Dorothy "Phyllis" Parisi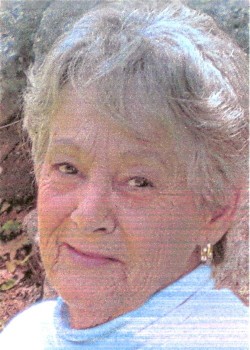 Date of Death: December 17, 2011
Date of Birth: May 6, 1944
Biography:
AUBURN-Dorothy "Phyllis" Parisi, 67, of Canton, ME, passed away with her family by her side on Saturday,12/17/2011, after a very long and courageous fight with cancer. Phyllis was a loving wife, mother, and grandmother.
She was born on May 6th, 1944, the daughter of Louis and Leah (Grimard) Boulanger, and was raised and educated in Rumford Maine. She married her husband, James, on January 14th, 1961 and together they raised their three children in Rumford. They briefly moved to Auburn, ME until they bought their dream home on Canton Lake ten years ago. Together they enjoyed fixing up their home, and having many gatherings with family and friends.
Phyllis enjoyed boating around the lake, watching and listening to the loons, kayaking and many other outdoor activities. She also loved working in her flowerbeds, and spending time with her family and friends. In her earlier days, she enjoyed dancing, volleyball, waterskiing, snowmobiling, and camping. She also loved many types of music, but her favorites were Celtic and Fiddle music. She and her husband enjoyed taking the grandchildren to places like Santa's village and Storybookland and watching their eyes light up with all the fantasies to see.
Phyllis worked at Boise Cascade for ten years until she was diagnosed with cancer and then her recovery became her new "job". She volunteered with the mentally challenged and also helped start a cancer support group in Rumford. She began her fight with cancer in 1989 with a quest for medical knowledge and the need to surround herself with those that were the best in their field. She had some bumps in the road along the way, but for several years she was able to enjoy life with her family due to so many caring and gifted medical professionals that helped and supported her on this journey. She often spoke to and helped many cancer patients and their families, encouraging them to be their advocate and to learn and ask questions along the way. She held a special place in her heart for one of her specialists, Dr. Bove, who showed so much encouragement, empathy and compassion for her and her family. She had many friendships, old and new, that she cherished and she and her family are grateful for these friends sharing their lives, laughs, love, and support over the years. She will be deeply missed by so many that loved and cared about her and knew her to be the tenacious and feisty woman that she was. To the world she was just another girl, but to us, she was the world.
Phyllis is predeceased by her father, Louis Boulanger and mother Leah Boulanger of Rumford, ME and her brother Gerard Boulanger of Rumford, ME.
She is survived by her husband of 50+ years, James Parisi Sr. of Canton, ME; daughter Sandra Horne of Gorham, ME, and her husband Barry and granddaughter Kaleigh of Ohio; son James Parisi Jr. of Portland, ME, and his partner Kevin Cough; son Jeffrey Parisi of Auburn, ME and his wife Sonia and grandson Antonio James (AJ); her brother Dennis Boulanger and his wife Lucienne (Cookie) of Meredith NH.
Phyllis requested that there be no service at this time; however, in the spring of 2012 she requested that we hold a Celebration of her Life. The family will be providing an announcement in the papers at that time. The family welcomes everyone that knew, cared and loved Phyllis to join us and share your memories with all of us to enjoy.
Phyllis and her family request that any donations be made to The Hospice House, 236 Stetson Rd., Auburn, ME 04210. The family would also like to express their since thanks and gratitude to the staff at The Hospice House for their care and compassion during her stay there. You are a wonderful and special group of people that help so many.
Condolences may be expressed at Funeralalternatives.net.