« Obituaries | Dennis Roderick
Dennis Roderick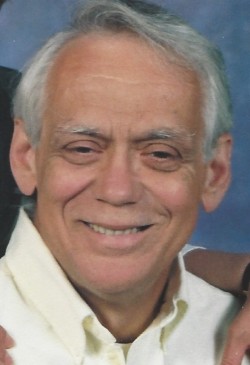 Date of Death: July 27, 2016
Date of Birth: December 21, 1951
Biography:
The days got longer and the nights became endless when on July 27, 2016 our Heavenly Father came to
Dennis's house and said it was time to come home. Although we knew he wasn't ready, he closed his
eyes and took his journey to Heaven.
Born on December 21, 1951, the son of Rosario and Laurianne (Berube) Roderick, Dennis lived his life in the
Lewiston area receiving his education in Lewiston schools.
Dennis worked for the city of Lewiston and later for the city of Auburn until his retirement.
Seventeen years ago Dennis met and later married the love of his life Carlene Leblond. Even though he
didn't have children of his own, he accepted and loved Carlene's children as though they were his own.
He never hesitated to help family or friends when asked and he always had a witty response to any
situation. He spent a huge part of his adult life fighting Type 2 Diabetes. He would have lost the battle
several years ago had he not teamed up with his wife to fight this head on. Together they gave diabetes
a run for its money.
Dennis had many passions. The first and foremost was spending time with his wife, children,
grandchildren and great grandchildren. He loved to camp, do crafts and craft fairs with his wife, take
long drives discovering Maine with his wife, spending time with his 4 dogs, cookouts, helping his
brother-in-law set up, clean up and flip burgers at the annual pig roast and traveling many place across
the United States.
Dennis is survived by his best friend, sole mate and love of his life Carlene, his 4 stepsons Rick Leblond
and wife Karen, Steve Leblond and wife Crystal, John Leblond, Nicholas Leblond and wife Tracy, 9
grandchildren, 4 great grandchildren, his brother Mark and his wife Linda and sister Maryanne, as well as his nieces, nephews and sisters and brothers in law.
Dennis was predeceased by his parents, brothers Paul, Michael, Patrick and his maternal grandparents.
A graveside committal service will be held at 1pm on Saturday, August 6th, 2016 at Gracelawn Memorial Park, 980 Turner St., Auburn Maine 04210. In lieu of flowers, donations can be made in Dennis's name to the American Diabetes, Maine division at box 10310, Portland, Maine 04104.