« Obituaries | Duane A. Saucier
Duane A. Saucier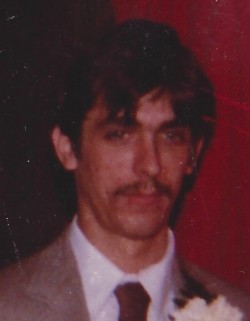 Date of Death: February 13, 2013
Date of Birth: September 3, 1960
Biography:
Auburn- Duane A. Saucier, 52, of Lewiston, died on Feb. 13, 2013 at the Androscoggin Hospice House with his loving family by his side.
He was born on Sept. 03, 1960, in Lewiston, the son of Ronald and Barbara (Belmain) Saucier.
Duane donated to the Salvation Army and served meals at the local homeless shelter. He liked to be outdoors. Duane enjoyed fishing, walking, and working with his hands. He especially liked to help others, and spending time with his family.
Duane worked in concrete construction in Georgia, and in Topsham and Auburn Maine. He also worked at the Country Kitchen in Lewiston for several years.
Duane was predeceased by his parents.
He is survived by his four children Duane Pepin, Renita Pepin, Desirae Louise Saucier, and Jessica Saucier; a brother Ronald Saucier, Jr., five sisters; Rosemary and husband Leslie Verrill, Dona L. and husband Mike Verrill, Brenda and husband William Hamm, Laurie Cothron, and Tina and husband Mike Marsh, five nieces; Melissa Morgan, Tammy Mitchell, Dawn Hamm, Brandi Cothron, and Christa Cothron, five nephews; Jason, David, Jamie Verrill, William Hamm Jr., and Michael Cothron; grandmother Adeline Nelson who is ninety-one years young, and six grandchildren.
The family would like to thank the staff at the Hospice House for their love and care. They would also like to share that "Duane always used to say this to us so we will say it back to him, 'Love you baby'."
Visiting Hours will be held on Tuesday, Feb. 19, 2013 from 10am to 11am with a Memorial Service to follow at Funeral Alternatives, 25 Tampa St., Lewiston, ME 04240.
Donations may be made in Duane's memory to Androscoggin Home Care and Hospice, 15 Strawberry Ave., Lewiston, ME 04240