« Obituaries | Beverly Beal Stevenson
Beverly Beal Stevenson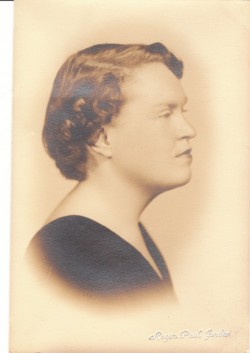 Date of Death: February 2, 2014
Date of Birth: May 23, 1932
Biography:
Beverly Beal-Stevenson, 81, of Auburn, ME died on Sunday, February 2nd, 2014 in Auburn.
She was born on May 23rd, 1932 in Auburn, ME to Gardner O. and Susie M. Beal.
Beverly was a homemaker and a cancer survivor.
She was predeceased by her parents, and also her long-time companion, Gerald P. Jackson of Auburn; and her brother Robert G. Beal of Pleasant Hill, Contra Costa, CA.
Beverly is survived by her two sons, Gardner C. and his wife Denise Stevenson of Litchfield, ME and Gary B. and his wife Linnea Stevenson of Hillsborough, NH; her grandsons, Jayden M. Stevenson of Hillsborough, NH,  and Eric M. Stevenson of Biddeford, Me; granddaughter, Leigh D. Stevenson of Monmouth, Me; and her great grandson, Benjamin C. Polley.
Committal services will be held at a later date in the spring. In lieu of flowers, donations may be made in Beverly's name to the Sam & Jennie Bennett Breast Cancer Center C/O CMMC Development Office, 300 Main St. Lewiston, Me 04240.