« Obituaries | LaVerne R. Williams
LaVerne R. Williams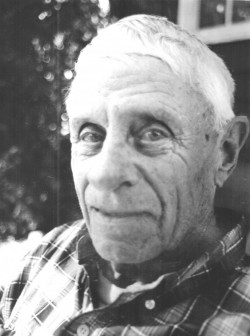 Date of Death: June 27, 2014
Date of Birth: September 3, 1928
Biography:
LaVerne R. Williams, 85, passed through gates of pearl onto streets of gold escorted to the Throne of Grace by her Lord and Savior on Friday, June 27, 2014. Awaiting her arrival was her husband, Donald and a great-granddaughter, Bethany along with many others.
She was born Sept 3, 1928 in Werner, North Dakota, the daughter of Clifford and Iola Dancer Johnson. On June 11, 1946 she married Donald in Ogden, Utah.
LaVerne's life was full. She loved people. She loved to cook and have family and friends in. Missionaries from many countries were welcomed in her home. Through them, she had friends in Greece, Argentina, Canada, London and many places in between. She was a homemaker, working at LL Bean for a time. After being out of school for 40 years, she successfully completed a nursing course and used her skills to care for people at local nursing homes and providing home care.
She leaves behind her six children; daughters Vickie (Peter) Pottle and Bonnie (Virgil) Faith of Durham and Teresa Teri' Dutton of Topsham, sons Donn 'Buddy' (Wanda) of Benton, Randy (Kim) of Durham and Clifford 'Chip' (Eileen) of Topsham. Three brothers: Richard, Don and Clifford all of Utah, Eleven grandchildren and twenty-four great grandchildren along with many nieces, nephews, cousins, adopted families and close friends. She was predeceased by her only sister Dolores.
LaVerne would say "Life is not always an easy road but there is rest for your soul and peace awaits me."
Please celebrate her home going at the memorial service on Thursday at 11:00 at Lisbon Falls Baptist Church, 555 Lisbon Rd, Lisbon Falls. In lieu of flowers, donations can be made to the Missions fund at LFBC.